The truth is that we are ALL children.
My daughter will be 6 this year. She inspires me daily with her creativity. I am learning so much from her. One of the unexpected gifts of motherhood is that I get to reconnect with my inner child. I've been thinking about imagination and creativity a lot over the last year, making it a priority for myself, my family and my business.
My daughter and I watched The Little Prince recently and loved it on very different levels. These two lessons emerged for me, that speak to the importance of imagination and reconnecting with our inner child.
1. This is not a hat.
The idea that even if all signs point to one thing (like the shape of a hat) we can make up our own stories. This shape of a hat might instead be a boa constrictor that has just consumed an elephant. It could be anything, really.
Our imagination makes it real.
2. Growing up is not the problem. Forgetting is.
I believe that letting go of our connection to childhood disconnects us from our true selves. What if our purpose was not only lovingly launching our children into this world, but allowing our children to reconnect us with the magic of childhood and in turn, with our authentic selves.
Children have a radiance that is undeniable.
This is what I photograph.
I believe this radiance comes from their capacity to imagine, play and create. We support our children's capacity to trust their own radiance when we give them opportunities to express their unique voice and vision and listen without judgement.
I have been photographing families for many years now and have always encouraged play and creativity in my shoots. Now, I've created a new kind of photo shoot that is all about imagination.
I would love to help you ignite imagination in your family and make beautiful photographs to document your experience.
Introducing Imagination Sessions.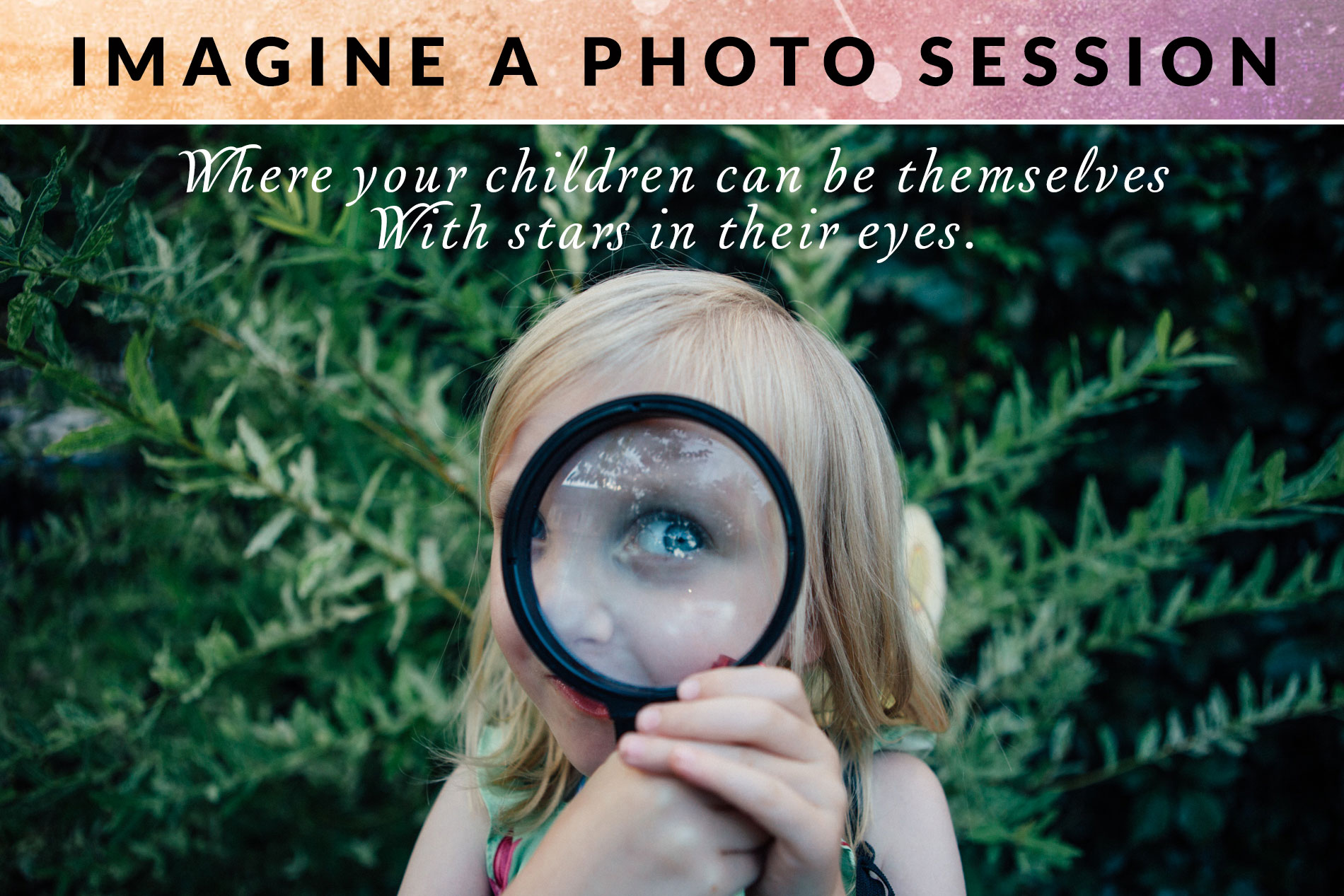 Imagination Sessions are family photo sessions where I facilitate imaginative play and art-making and photograph the process.
Your kids will have fun and you will get beautiful photographs of them as they dream, play and create, in the comfort of your own home. I follow their lead, photographing the dreamscape of their imagination.
You will get beautiful photographs of your children as YOU SEE THEM.
Why I think you will love this:
You will feel more present and connected as a family.
You will have time and space to really notice your child's inner spark.
You will show your kids that you trust their voice and vision.
You will see your child's creativity expand.
You will get to reconnect with your own inner child.
You will get beautiful fine art photographs that document this time in your child's life and that show them as creative people and give them a visual history of being a creative person that will help them trust their own voice.
You will gain greater insights into who your children are.
When children see themselves as subjects of art they feel valued and loved. They see themselves as extraordinary. They see themselves as protagonists in their own story.
Let your children be your IMAGINATION GUIDES.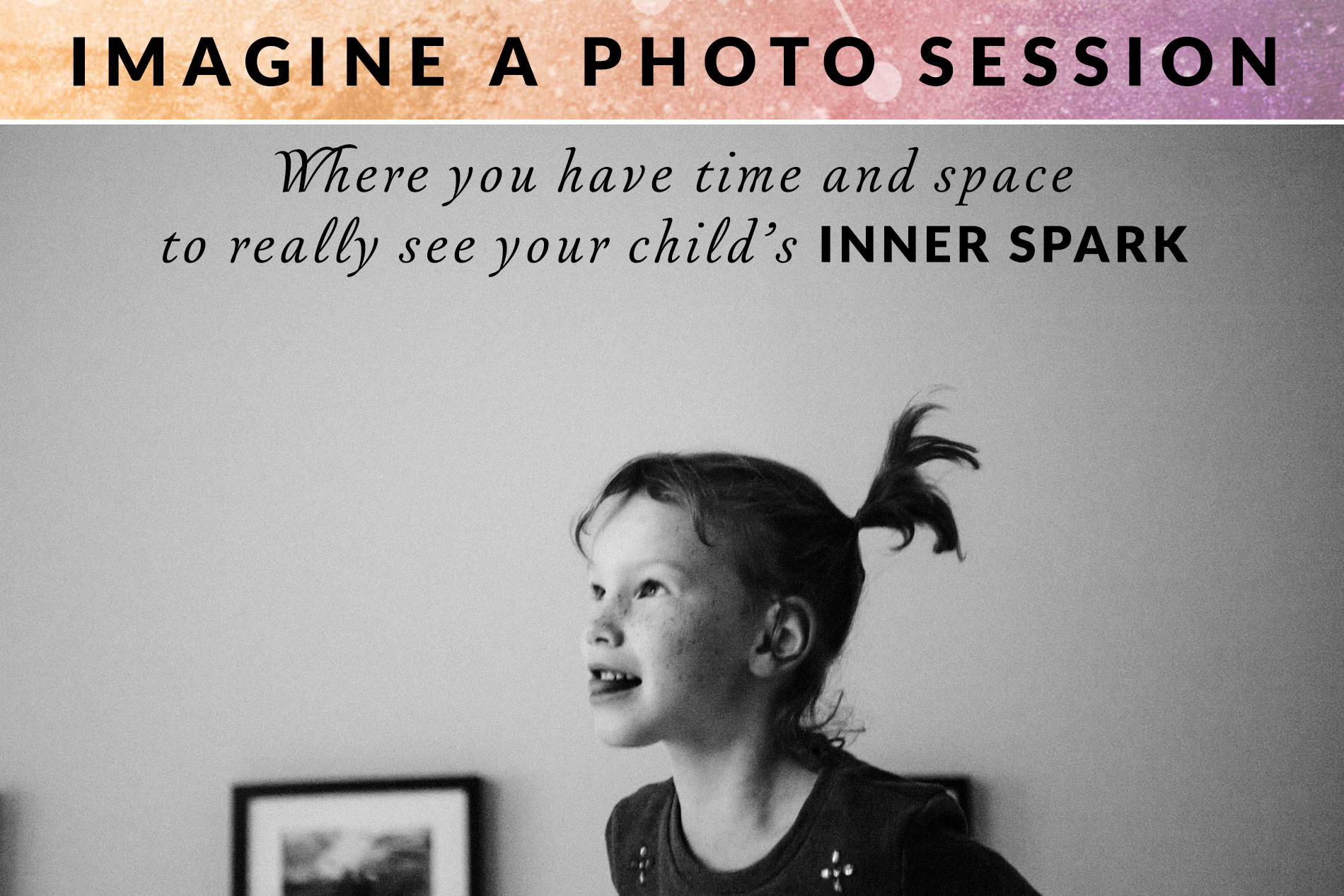 You're invited! 
(regular price is $475)
And, if you book before Mother's day, I will donate $100 from each session booked before Mother's Day to Rethink Breast Cancer for their Baby Time Campaign. It is a true gift to be a parent. Please support me in helping breast cancer survivors have families. Fertility is a BIG issue for young women who are diagnosed with breast cancer and there is little research out there. Rethink Breast Cancer is working to change this.
I hope you will join me!
xo
Melanie