Last week I sent out an email to my community about losing a friend to breast cancer. Jasmin Fiore was one of the most positive, generous and joyful people I knew, even in the face of her struggle with breast cancer. I was fortunate to meet Jasmin in 2013 as a participant in Stretch.Heal.Grow, a retreat that she organized for young women with breast cancer. Her calm nurturing way made me feel like I was ready to heal and live life again. She taught me that each and every moment can be enjoyed and savoured. She taught me that this life is truly a gift, and not to be afraid to love the crap out of it. She had such a bright light I can feel it still. I see it in the falling snow, in the shining sun. I feel it when I look in my daughter's eyes. I feel it when I am still and wonder about why we are here. My heart aches for Jasmin and her family but I am certain that her spirit is still sprinkling us with love. Sending love to you and your family sweet Jasmin.
Jasmin dedicated her life to helping others and creating community. With the help of Rethink Breast Cancer, Stretch.Heal.Grow touched the lives of many young women with breast cancer. I photographed the retreat this past summer and it was transformative for so many women. I hope that it will continue in her legacy. If you want to contribute, please direct donations to Jasmin's Stretch.Heal.Grow retreat http://bit.ly/JasminSHG
I will donate $50 to Stretch.Heal.Grow from every Imagination Session booked this year.
I had the honour of photographing Jasmin and her girls in the fall and I captured some of their magic together.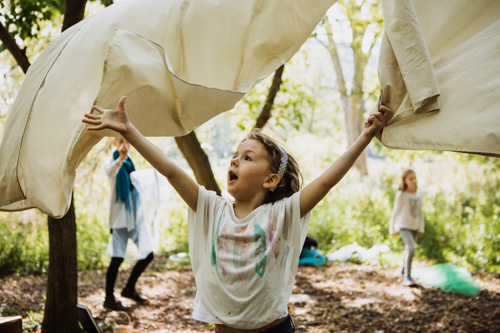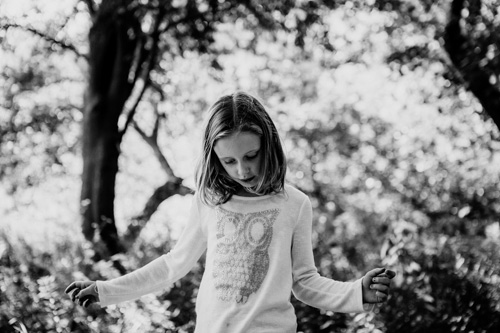 I feel incredibly grateful to have been able to photograph Jasmin and her girls before she passed, to capture moments in their lives that will live on through the love of her family.
Knowing that death is a part of life, it is still shocking and heartbreaking when it happens. As we get older, the screen between life and death becomes more perforated. We see more light through these openings as we become more curious about why we are here but we also lose people through them. When Jasmin passed I imagined her becoming a part of this universal light.
We are here to love. This is what believe. That whatever form of spirituality people believe in, the essence is always love.
I approach photography as an act of love and believe that photographs are maps of the heart. My intention is to amplify a person's light when I photograph them.
I fell in love with photography when I was a teenager. I fell in love with its ability to capture in a single image a moment that is both fleeting and eternal. I fell in love with its ability to freeze and stretch time. I fell in love with its ability to blend imagination and reality. I fell in love with its ability to express emotion and the human spirit, both personal and universal.
My focus now is photographing families because this is where love begins. I capture the emotion, love and connections in families so that they can feel proud and grateful for who they are. The photographs that I make for families tell the story of the loving connections between them and forever anchor in their memories moments in their lives that are fleeting.
It's Family Day today in Ontario – a time to connect with and feel grateful for the people you hold dear. I wish you lots of love and connection today!
I'll leave you with a quote by Ralph Waldo Emerson:
"What is success?
To laugh often and much;
to win the respect of intelligent people and the affection of children;
to earn the appreciation of honest critics and endure the betrayal of false friends;
to appreciate the beauty;
to find the best in others;
to leave the world a bit better, whether by a healthy child, a garden patch
or a redeemed social condition;
to know even one life has breathed easier because you have lived.
This is to have succeeded!"